Prison leaders use signal jamming devices to prevent inmates from using cell phones in prisons.
A Department of Corrections document seen by Sowetan says he is in talks with SA's Independent Communications Authority to "explore various technical and legal solutions, including, but not limited to, cell phone jamming." .
The ministry also wants to expand the installation of cell phone detection systems in various prisons to help officials identify and remove unauthorized communication devices.
Currently, cell phone detectors are installed in 39 prisons while 14 other body scanners will be placed in seven prisons to help authorities stop cell phone smuggling.
According to Icasa's Guide to the Use of the Frequency Spectrum, the use of any jamming device, including jamming of mobile phones, is prohibited in South Africa for reasons of security and effective electronic communications.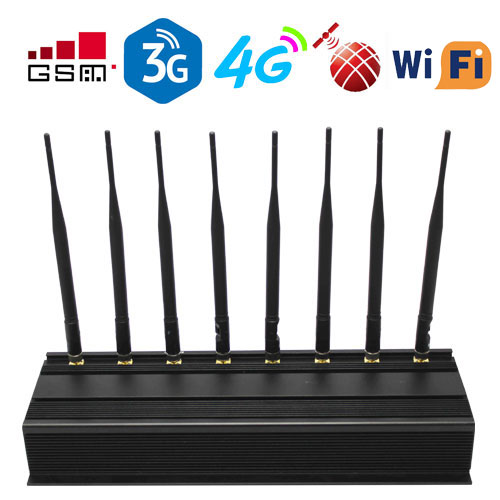 But after the use of a signal jamming device during President Jacob Zuma's address, Icasa said that the use of jamming devices by an entity other than the national security cluster departments is not authorized and authorized. At the time, the authority said that national security cluster departments could, when supported by relevant security legislation, deploy the use of jammers as part of, among other things, security functions. of State.
Several media companies and the SA National Editors Forum have appealed the decision of the Western Cape High Court dismissing their request to declare the use of the signal scrambling device illegal in Parliament. The prisoners at Pollsmoor in Cape Town recently caused a stir when they created their own Facebook page and started posting pictures of themselves in their orange prison clothes.
In June, Free State Presiding Judge Mahube Molemela wrote a report after conducting a forensic inspection at Zonderwater Prison in Cullinan (Tshwane).
Molemela found that the prison had a serious problem with drug and cell phone smuggling, mainly due to staff shortages and overcrowding in communal cells.
But the judge also found that because the prison had basic adult education and training for learners and 11 students from the University of SA, it should allow prisoners to have laptops in their cells.
"There is no reason why laptops should not be allowed in student cells. A laptop computer that does not have Internet access cannot pose a threat to the security of the facility," Molemela said.
South African courts have already ruled in favor of student prisoners at higher education institutions who wish to access the internet for their studies, but this must be monitored and used "strictly for studying".
Icasa's Paseka Maleka did not respond to requests for comment made Thursday. Logan Maistry of Corrections said he needed more time to respond.