At the 2019 partner exhibition, the International Armaments and Defense Equipment Fair in Belgrade, Serbia, a new quadcopter drone equipped with a jammer to disrupt tactical communications was shown. June 26, 2019.
At the 2019 partner exhibition, the Military Technical Institute of the Serbian Army, in cooperation with the local company, developed a new quadcopter drone carrier jammer to disrupt tactical communication.
A jammer for jamming tactical communication systems is mounted on a quadcopter drone, which is electrically powered by four electric DC motors and has a maximum flight time of 20 minutes. It has an empty weight of 35 kg and 107 kg with the batteries. It can fly at a maximum altitude of 2,000 m with a maximum range of 6 km.
The jamming system mounted on the quadcopter blocks all communication between the drone and its operator in a frequency range from 30 to 88 MHz, optionally with 512 MHz and an HF power of 50 W.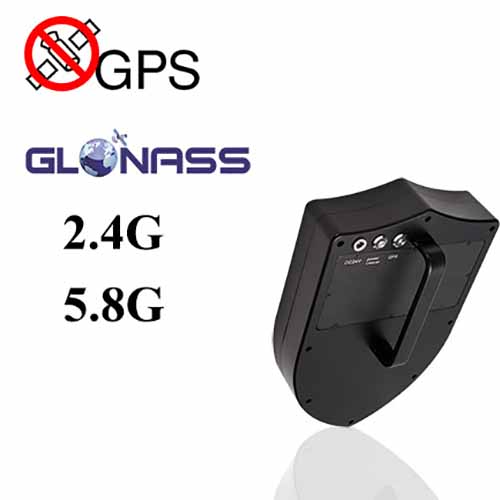 The drone jammer represents the drone as a platform for electronic attacks. The jamming transmitter of a drone carrier for disrupting tactical communication is used to block tactical communication by radio devices of all kinds. The range of this jamming transmitter could be increased significantly, i.e. H. The area of ​​interference could be increased many times the distance from the initial ground interference position at which it was started.
Another means of using drone-borne jammers could be the wrong target for ant radiation missiles or a means of deceiving the enemy.