The MDPB-40C mobile phone signal jammer is a high-tech product that our factory adopts foreign advanced technology, aims at the continuous development of communication standards, and is carefully developed according to the actual situation of foreign mobile communications. It can be used in a radius of 10-25 meters (about 50-300 Square meters, the shielding range can be adjusted according to the required location) GSM/ CDMA/ AMPS/DCS/PHS/3G (WCDMA, TD-SCDMA and CDMA2000) and 4G mobile phone signals can be cut off. 2. The 4G wireless signal prevents the mobile phone from making and It can answer, and cannot send or receive text messages, but it will not interfere with the work of other electronic devices, thereby ensuring the safety of the required place. The mobile phone can be used without any damage to the human body after leaving the partition range.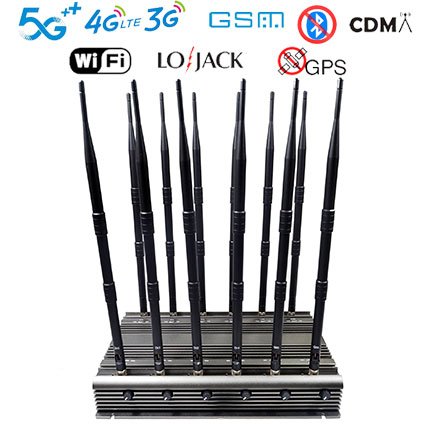 Within a certain frequency range, the mobile phone and the base station are connected by radio waves, and data and sound transmission are completed with a certain baud rate and modulation method. The jammer scans from the low end frequency of the forward channel to the high end at a certain speed during operation. This scanning speed can cause garbled interference in the message signal received by the mobile phone, and the mobile phone cannot detect the normal data sent from the base station, so that the mobile phone cannot establish a connection with the base station and achieve the purpose of shielding the mobile phone signal. The mobile phone appears to search the network, no signal, No service system, etc.
For the shielding of the internal area of ​​the building, the distance between the residents (schools) and other public facilities in the area where the building is located should be considered, and the distance and signal strength of the surrounding communication rack base stations should also be referred to, so as not to affect the normal communication of mobile phone signals in the surrounding public facilities. , Our company selects MDPB-25W indoor host product for the shielding in the building to carry out the network shielding of the indoor antenna mode.