With the increasing popularity of mobile phones, the status quo of students using mobile phones has even reached a large number of elementary school students, and the proportion of middle schools and high schools is even greater. At present, although various schools have clearly stipulated that teachers are not allowed to receive and call mobile phones during class, and students are also required to turn off their mobile phones or adjust their mobile phones to vibrate by themselves, but due to students' self-discipline and self-consciousness, they have been giving schools daily teaching The management brings constant trouble! such as:
There will always be some students who forget to turn their mobile phones to vibrate for some reason, and a sudden call or text message during normal class, especially when some funny and tricky sounds sound, the originally quiet class and normal teaching will be interrupted.
Some students who are unconscious in class have the function of text messaging on their mobile phones. If they don't want to attend class during class, they don't need to whisper to the next desk to chat, just send and receive text messages on their phones.
Today's mobile phones are equipped with Internet access, and students can frequently use their mobile phones to chat, read novels, and play games during class.
The school installs and uses the cell phone signal jammer device intelligent management system to prevent students from using their mobile phones excessively during class. However, when the mobile phone signal is shielded in the classroom, some students will say that the school violates the student's "right to freedom of communication". From the standpoint of students who frequently use mobile phones, these views seem reasonable, but if you think about it more seriously, if blocking the mobile phone signal infringes the students' communication rights, then these students use mobile phones in classrooms or self-study. Have you ever thought that you violated the right of other students to receive education? Have you ever thought about respecting the teacher's teaching authority? Whether right or freedom, there are only relatives, not absolutes. Any rights or freedoms are based on respect for the rights of others. The laws of our country are also rules based on the interests of most people. This rule protects the rights of most people. If you really want to talk about infringement, it is that a small number of students who use mobile phones freely regardless of occasion infringed on the education rights of most students.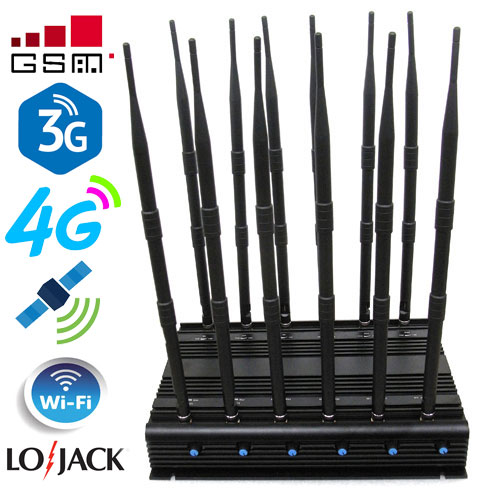 Some students or their parents may also suggest that the school has blocked mobile phone signals during class. What if there is something urgent in the family to contact or fail to notify the students themselves? In fact, this question is not difficult to answer. First of all, from the perspective of students, the reason why students use their mobile phones is to make contact with their parents convenient. In fact, students are in school, as long as there is no emergency, they don't need to be on 24 hours a day. In case of special circumstances, the school, the teacher and the parents will take the initiative to contact. Secondly, from the perspective of parents, just remember that since their children were equipped with mobile phones, there have been a few times so far because of special circumstances. If they had to make a phone call, they would immediately stop learning in class and leave school to deal with it. of?
Moreover, the school has installed the campus mobile phone shielding device intelligent management system. It does not shield students from their mobile phones for all the 24 hours in the school. It only shields students for 40 to 50 minutes in the morning and afternoon classes. Shielding, even the ten-minute break between classes will restore the cell phone signal. The mobile phone jammer intelligent management system has fully considered the humanized shielding of students' mobile phone signals.