For some at the National Republican Congress in Cleveland, the choice of protective accessory is an AR-15 rifle that is casually slung over the shoulder. For the Los Angeles-based artist and activist Tim Schwartz, it is a discreet pouch made of matt silver ripstop fabric that houses his cell phone.
This cell phone signal jammer blocks the signal that cell phones keep sending – a feature that Schwartz says is essential during an unpredictable, politically charged event like the Republican National Convention.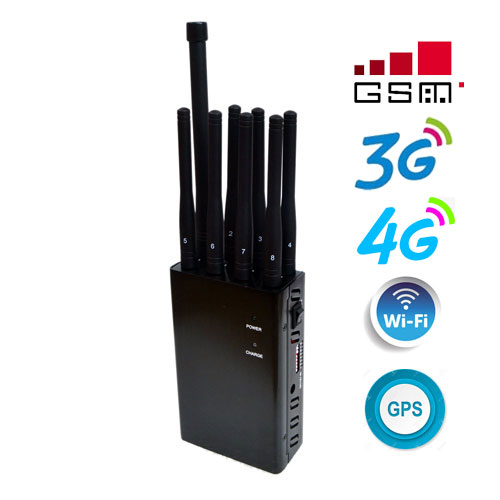 "I think it's sensible that everyone should protect themselves when they get into a situation where they don't know what's going to happen," says Schwartz. In particular, he states, "You can be easily followed by turning your phone on and off." And if there is a disruption, the information could even be used retrospectively: "The government could request records and show that you were in this area when something went wrong."
The Electronic Frontier Foundation, a non-profit organization dedicated to protecting civil liberties in the digital world, advises protesters that while their phones are powerful tools for documenting photos and videos, they also contain a wealth of personal information, including contacts, location and message history, emails and private credentials. "Our whole life is on our devices," says Schwartz.
These high frequency blocking pockets, known as Faraday cages, are readily available to the powerful population that Schwartz calls the "techno elite." Quartz reported on a $ 720 value of a cash transport and RF blocking bag, and President Barack Obama is traveling with a tent that serves that purpose.
For RNC protesters looking for a cheaper DIY option, Schwartz is holding "office hours" for protesters at the Spaces gallery in Cleveland to sew their own signal-blocking cellphone cases according to instructions from Berlin-based artist Aram Bartholl. Its meetings will take place today (July 19) and tomorrow from 1 p.m. to 4 p.m.
This is a protection that non-protesters could also consider, Schwartz says. "It's like having long passwords," he says. "It's one of those things we should do, but we never get to it."
Schwartz provided protesters with a copper taffeta fabric, a sewing machine and advice. He says his eighth grade sewing home economics training is appropriate for the job, and notes that the most important step is to make sure all of the edges of the bag are folded and secure.
Here are the directions from Aram Bartholl's "Kill Your Phone" website. Materials are available on lessemf.com:
Cut 12 cm strips from your roll barrier fleece.
Make pieces of 50 x 12 cm, each for a bag. (i.e. you get 2 pieces of a 1 m long strip of rolls.)
Fold your 50 x 12 cm piece to 25 x 12 cm
Fold the long sides again, 1 cm each, and pin them in place with needles.
Sew two straight seams on the left and right.
Fold the opening at least 2 times! Find a paper clip or clip to close the pouch.
Done!
Schwartz previously developed a tool for victims of the Haiti earthquake to find their missing family members in 2010. He then "fell into the rabbit hole of digital privacy" and worked with the Center for Legal and Information Policy (CLIP) at Fordham Law School to investigate online privacy and reconcile it with security .
In recent years, Schwartz has conducted workshops on digital data protection such as "How to be a whistleblower" at schools like Cal Arts and UCLA, partly in collaboration with the web-based data protection movement Cryptoparty. For the remainder of the month, he will continue his work as an artist-in-residence at Spaces, where he is hosting events like a "dark web treasure hunt" to help people learn more about digital privacy.