It is very interesting that the mobile phone, which is the "enemy" of the cell phone signal jammer, has also caused controversy about security at the beginning of its appearance. However, as people gradually understand the mobile phone, people finally accepted the mobile phone, and In less than ten years, mobile phones have become an indispensable necessity in our lives, and even because of the popularity of mobile phones, a new generation has been born: the thumb generation. This shows the popularity of mobile phones. In the history of human knowledge, the development of one aspect of contradictory things can predict the future of another aspect. Such examples are not uncommon. I think the development of mobile phones as the "enemy" of the mobile phone signal shielding system may be It can provide a blueprint for us to predict the industry picture of the mobile phone signal shielding system.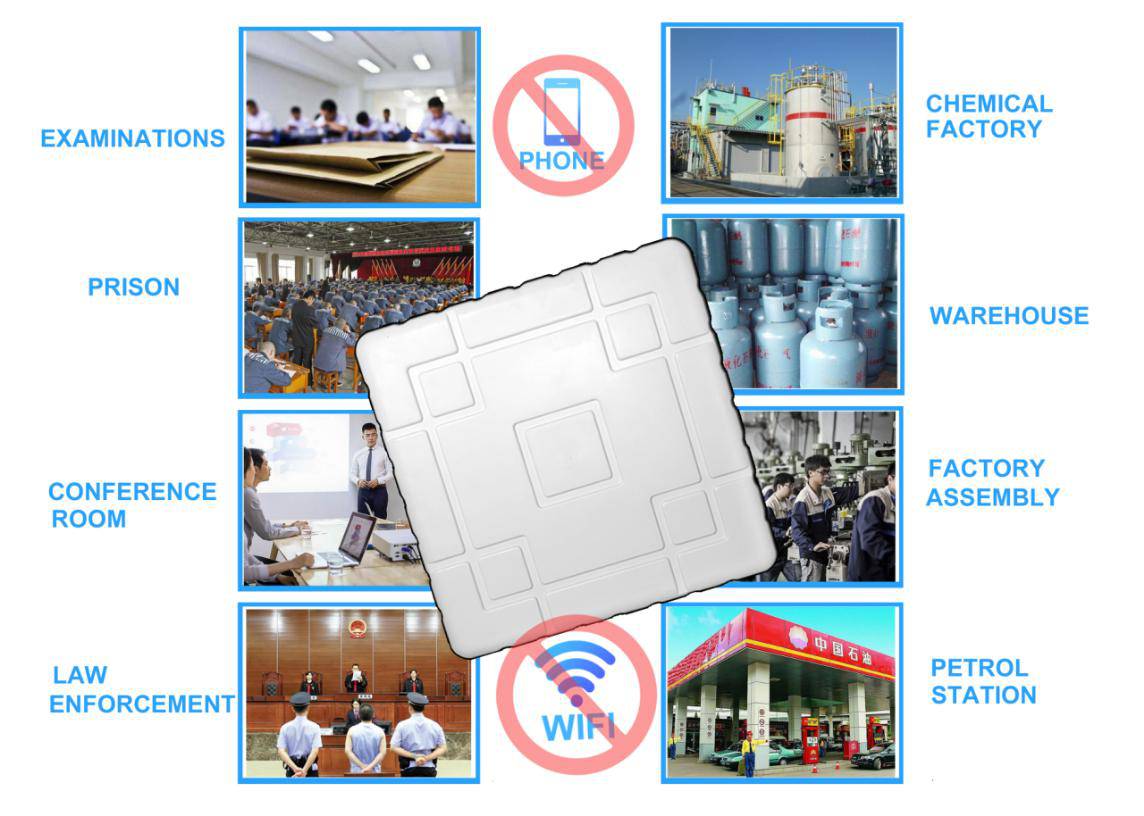 Finally, I want to tell a true story: when China was building the Daya Bay Nuclear Power Plant in Guangzhou in the 1990s, Hong Kong citizens were very resistant to the project because of the safety of nuclear power. In order to dispel the doubts of Hong Kong citizens, the chief engineer of the project I joked that kitchen knives are also problematic in safety. Kitchen knives can cut fingers inadvertently, and even be used as murder weapons by wicked people. But this does not prevent us from using kitchen knives and does not prevent China from becoming a great food country, because as long as we do our best, we can Can prevent these things from happening. This very superb joke at the time greatly eased the resistance of Hong Kong people to the Daya Bay Nuclear Power Plant and made a small contribution to the smooth start of the nuclear power project.
There is no doubt that technology is a double-edged sword. We all know that mobile phone signal jammers have a certain amount of radiation. In the current situation that there is no authority to define how much this radiation can harm people, what we should do is to start from a people-oriented perspective as much as possible and make good use of technology. Advantages, control and reduction of the disadvantages of science and technology, on the premise of ensuring the safety and health of people, to decide whether to widely use in daily life, not for the uncivilized behavior of a few people, and ignore or even affect the interests of most people .