The Professional Cell Phone and Spyware signal jammer is a product manufactured under the Israeli Military Technology License and is used for complete protection against espionage 24 hours a day, 7 days a week, 365 days a year .
This professional spyware blocker is used by the world's intelligence services, secret service operations, military, state institutions, prisons, as well as by all serious companies with the aim of protecting your privacy and security. The high power jammer has an extremely large interference radius of up to 1 km. Therefore, it can be used to interfere with spyware in smaller and extremely large rooms and environments.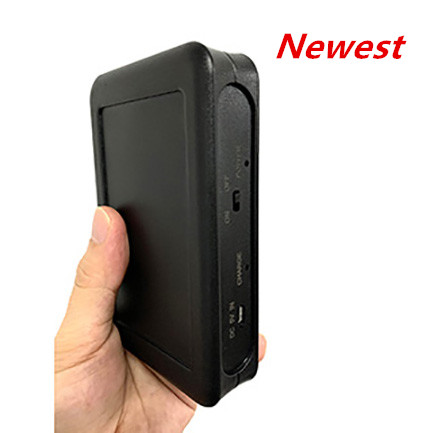 Another great advantage that makes this device stand out from other desktop and handheld blockers is that each frequency on the device can be adjusted digitally separately, using a remote controller.
This serious machine (over 50kg weight) for eavesdropping and eavesdropping equipment detection can also run on the high capacity rechargeable battery you get. The autonomy of the battery is up to 2 hours.
The Bomber Jammer box is made from special aluminum alloys that do not overheat and are designed to run continuously and without shutting down. 20 ° C ~ + 60 ° C operating temperature allows you to run smoothly in all weather conditions
Interference is protected in a Pelikan waterproof case, equipped with silent, shockproof and dustproof coolers.
How to use Bomb Jammer and what are its technical characteristics?
Bomb Jammer is a professional jammer of a wide range of spy frequency equipment and a mobile phone signal designed so that it can operate continuously 24 hours every day. In this way, it provides complete protection against eavesdropping and eavesdropping in small rooms and larger environments.
It consists of a housing made of special durable aluminum alloys that prevent overheating devices and modules with highly sensitive panel or rod antennas. The frequencies of each module are turned on and configured separately using a special remote controller. Therefore, it can be adapted to all the user's needs.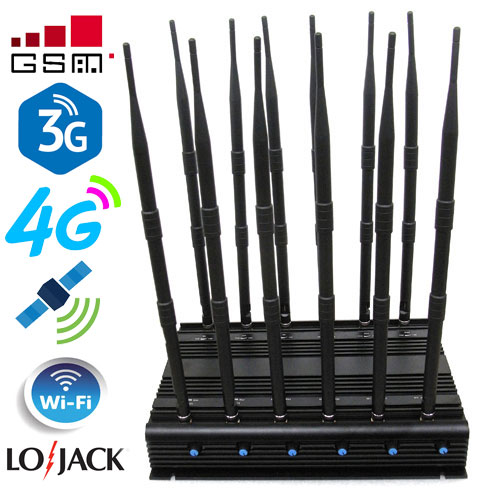 The interference radius is extremely wide and ranges from 500 – 1000 meters 30m @ – 75dBm depending on the terrain configuration.
The output power of this professional spy signal blocker is extremely large, a total of 720W for an 8-band model. The Bomb Jammer is equipped with special protection systems, such as the intelligent cooling system, VSWR, overvoltage and overcurrent systems. This ensures continuous operation 365 days a year without fear of overheating or malfunction.
The bomber signal blocker can also be powered internally with a rechargeable lithium battery for up to 2 hours, as needed.
This professional jammer is additionally protected against knocks, humidity and dust by a quality Pelican suitcase in which you receive it.
What is Bomb Jammer used for?
As the name implies, Bomb Jammer is often used to avoid hostile communications and to block the frequencies used for remote bomb detonation, which can be seen in action movies. This blocker detects and blocks a wide range of known communication mechanisms: GSM, CDMA, Wifi, Bluetooth, GPS, RF, radio signal, mobile phone signals …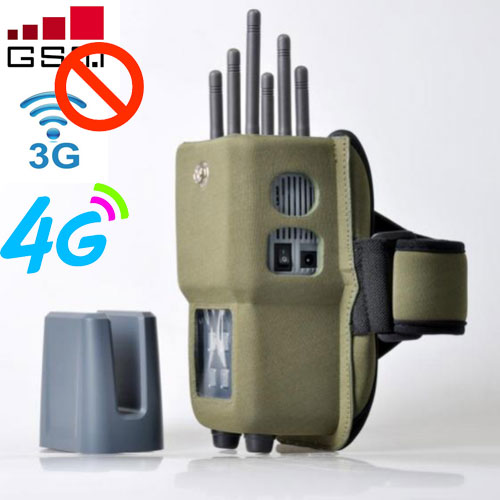 For years, it has been used successfully for protection against eavesdropping, both in our country and around the world. It is precise, exact and reliable and can work 24/7.
This mini jammer is a product of modern Israeli military technology and is often accurately applied in military interventions.
The most common application is found in high state institutions, diplomatic buildings, military bases, checkpoints, border crossings, prisons, and military bases. It is also used by intelligence services and security agencies to protect VIPs and people from the political top.
The bomb blocker can be used in police, anti-terror and secret operations of all kinds. It can also be of great use in various flammable and explosive locations, such as service stations, oil and gas pumps, and plants.
Large corporations can also use this spyware interceptor to protect their privacy and security.
In the end, the question of health safety and the harmfulness of the jammer to the human body is often raised. These conversations are still in the form of assumptions, as these issues were never scientifically confirmed. Of course, for the sake of prevention, it is not recommended to stand in the vicinity of the sunscreen while it is turned on.