Now people are inseparable from mobile phones. They're all carried with them, and even when they go to work, they can't help but play secretly on their cellphones and can't control themselves. At this time, the office needs a powerful cell phone jammer. Let yourself work in peace, do not disturb others and enjoy working with colleagues.
If you want to choose a Jammer to use in the office, then this Handheld Jammer that can interfere with Band 6 is right for you. It can be worn on the upper arm. Use the built-in battery to charge via the DC charger. This always makes it effective. It has a good range. It can cover an area with a radius of 15 meters, depending on the strength of a particular network signal in a given area. You can also use this device in your car.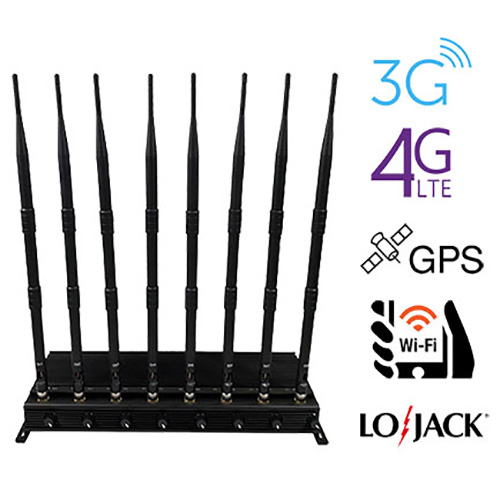 This 6-band high power handheld signal jammer, cell phone interference can more effectively enforce the law enforcement process to reduce the chances of information leakage from criminals.
This cell phone jammer includes:
● High power portable multi-frequency jammer
● The antenna can be hidden and not easy to find
● LCD screen, you can always pay attention to the work of the power jammer
● Configured to block six different tapes continuously or simultaneously
● Battery capacity up to 3000mAh
● Use the built-in battery to charge through the charger
● Can be used directly with the car charger for vehicles
● Separate switch for each frequency band, with working LEDs
● Simple battery replacement.