In the fight against criminals' use of banned cellphones in prisons, law enforcement agencies may be closer to a technology that can interfere with phone signals in prison without affecting nearby communications. In January of this year, Justice Department officials and researchers from the U.S. National Telecommunications and Information Administration gathered in federal prisons to test technologies that could disrupt radio services that could interfere with thousands of cell phones that enter prisons each year.
NTIA said the test used prototypes of equipment provided by an undisclosed supplier and successfully blocked commercial cell phone signals in a cell at the Federal Correctional Institution in Cumberland, Maryland, but only 20 feet outside the building wall. Commercial radio waves. Attorney General Beth Williams, Assistant Attorney General, of the Justice Department's Bureau of Justice, said in a statement on June 15, "These encouraging test results are a step towards addressing the security threat posed by smuggling calls."
The ability to destroy prisoners' cell phones has become a major target for the US Department of Justice and other federal agencies. Officials say anything from smuggling cell phones into prisons can create confusion, from controlling gang activity and violent crimes in and out of prison, to spreading child pornography and intimidating witnesses. The Federal Communications Commission passed regulations in March last year to expedite the approval of anti-smuggling systems in prisons. Since they use commercial spectrum, they need an FCC license to operate. Such systems either detect transmissions or use administrative access methods developed from licensed commercial frequencies and authenticate the devices that use them.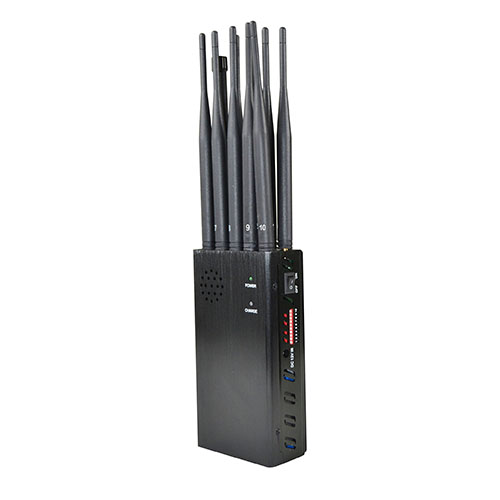 According to a study in January, NTIA researchers installed a portable cell phone jammer in the storage room next to the 13 by 8 foot cell on the cell's first floor. The study claims that it successfully blocked cellphone transmissions in commercial frequency bands between 700 and 2170 MHz, but that it would not interfere with commercial transmissions if monitored at a distance of 20 feet and 100 feet from the cell. However, according to NTIA, further study is needed to determine if the technology poses a potential threat to commercially licensed wireless services outside the prison wall. There are still some obstacles. The agency noted that test results are only for their respective locations and that results can vary widely at other prison facilities.
According to NTIA research, a number of systems are required to fully cover the internment camp – up to 100 cell phone jamming systems. This can lead to serious power problems. Williams said, "The results show that this micro-interference technology can have local effects." "This is an encouraging signal that brings us closer to a solution that will make our community safer and that will help prevent criminal activity in prisons from continuing." The Justice Department said the Bureau of Prisons will use the report to get a better strategic view of new technology and continue testing.