We used to be students in the school. We know that the school has a box similar to the size of a speaker. This is what we call a mobile phone jammer. Why do schools install mobile phone jammers? The answer is obvious: mobile phone signal jammers will block mobile phone signals and prevent mobile phone use.
The main reason for the installation of mobile phone shielding devices in school equipment is the increase in the number of students using mobile phones. Almost every student has a smartphone. They cannot control the use of mobile phones well, whether it is in class or during class time. Part of the time is spent on mobile phones. What do they use mobile phones for? Many teachers find that students now mainly use mobile phones to play popular games. Games have become an important part of their lives. Many topics they talk about in daily life are also related to games.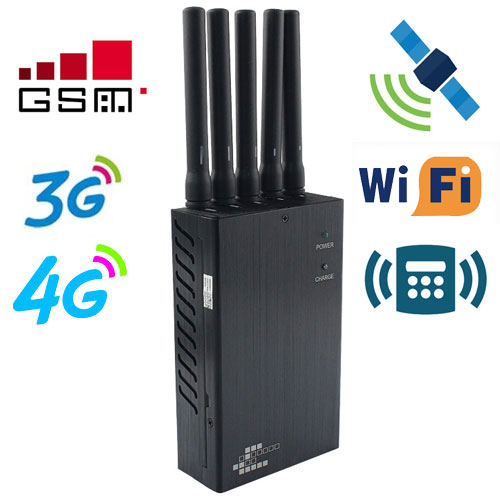 Students use mobile phones in many ways, the main purposes are different, but almost all have nothing to do with learning. The way of learning is very bad. The influence of mobile phones occupies most of their time. They spend very little time on study and rest, which not only affects their studies, but is detrimental to their bodies and growth. In addition, the school knows that the use of mobile phones by students will greatly affect the various ranking factors of the school and the construction of school style, which has a very unfavorable effect on the development of the school.
There are several reasons for the installation of mobile jammers in schools, but the main purpose is to block students' mobile phone signals and prohibit students from using mobile phones in schools.
First of all, the school uses mobile phone jammers for the academic considerations of students. Students are the backbone of the country's future, and the country's development cannot be separated from generations of students. Therefore, in the student days, mobile phones cannot be destroyed by a generation of talents. The national key qualification examination adopts mobile phone jammer.
Secondly, the use of mobile phones by students not only affects their own learning, but also affects their health. They also affected the school's ethos and its development.
Third, schools also show a responsible attitude. Schools are places to learn, to educate and educate people, and schools to cultivate talents. The vast majority of parents send their children to school so that their children can learn more and become people who will contribute to the country and society in the future. Using a mobile phone signal blocker can prevent students from using mobile phones and spend more time studying and resting so that they can grow up healthily.
Finally, mobile phone jammers used in schools are mainly purchased online, and school staff will select interference devices suitable for installation in the classroom according to the scope of use of the school. As you can see, the shielding equipment used in ordinary schools is waterproof. It can be used not only in schools, but also in prisons or theaters, cinemas, etc. Mainly designed for larger situations, with powerful power, interference radius of up to 100 meters, all mobile phones can interfere with frequency, can also block wireless WiFi and Bluetooth signals, built-in antenna, and easy to use, just turn on the power, high temperature , Can work for a long time, is an important device that prohibits the use of mobile phones.