When I was studying in the library, the phone rang suddenly; some people talked on the phone at the concert; some people cheated on the mobile phone at the test site; some people worried about information leakage, etc. These phenomena are very common. I want to take measures, is there any equipment that interferes with the telephone signal? What is the quality of the product? What is the blocking range? Many people have such problems. We will propose countermeasures against these issues. Let us explain our latest high-end cell phone jammer .
Recently, we have designed an 8-wire full-band mobile phone jamming device according to customer needs. The website is currently on sale. This is the best-rated product. The mobile phone jammer adopts new products developed by foreign advanced technology according to the actual situation of mobile communication, and is equipped with 8 antennas. It can block signals such as CDMA, GSM, DCS, PCS, 3G, WIFI, GPS and LOJACK.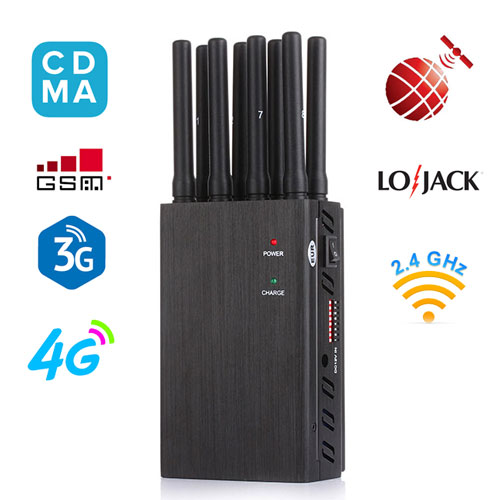 This jamming device is a portable jammer, so it is very convenient to carry. Use cooling fans to ensure stable operation. In addition, it has a wide range of applications and can be used on many occasions, such as concerts, examination centers and libraries. This product has the best cost performance, is very popular among customers, high quality and high performance, I hope it helps to protect your privacy.