A. Most prisons have guard towers and observation towers to protect prisoners. The height of the towers is mostly higher than the prison buildings. If the antenna height is higher than the tallest building, it will be easier to block cellular phone signals in the air. Therefore, it is very easy and more protective to install the prison shield on the observation tower. Moreover, engineering costs can be greatly saved. The installation process can be improved.
B. If there is no prison guard tower or its use is not allowed, we suggest that you can choose a fence. If the height of the wall is higher than the tallest building, solution a can be used. If the wall is lower than the tallest building, a fixing bracket must be installed on the wall. The height of the support must be 3 to 5 meters higher than the tallest building in the prison. The higher it is, the easier it is to install the antenna. In this way, the construction cost will be higher than solution a. If it is a larger prison, more shields must be installed to adopt solution a and solution b. We recommend installing wireless jammer with omnidirectional antennas on some buildings in the middle of the prison to increase the shielding range and reduce the amount of interference.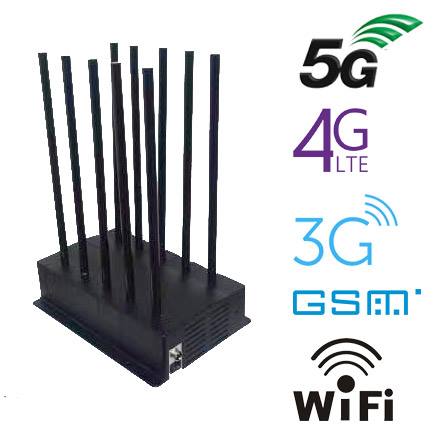 C. If all guard towers, prison buildings and fences in the prison are not allowed, we must recommend the construction of some fixed cylindrical towers or signal towers. Engineering costs will be more difficult and expensive. The whole building will be much slower. To some extent, once other solutions cannot be adopted, this is our last choice.
Tip: If you use plan B and plan C, please pay attention to install lightning rods. The height of the lightning rod must be 2M higher than the antenna. jammer-mart has many years of experience in the installation of signal jammers in prisons. It is also very experienced in projects in other places. At the same time, you can choose the jammer products that suit you on our website.