With vehicles becoming increasingly reliant on GPS systems, it seems pretty scary that a simple store-bought GPS jammer could interfere with your next trip on the highway. Fear not, InfiniDome has developed a simple and efficient solution to keep your GPS on track …
InfiniDome, an Israeli startup, aims to protect vehicles connected to GPS from basic nuisance and spoofing attacks. The cyber security firm must smell the financial potential as it just announced the opening of its Pre-Series A round, despite just closing a recently completed $ 1.6 million seed funding round raised by Next Gear Ventures of Israel, Boundary Holding, and Aston Partners of New York.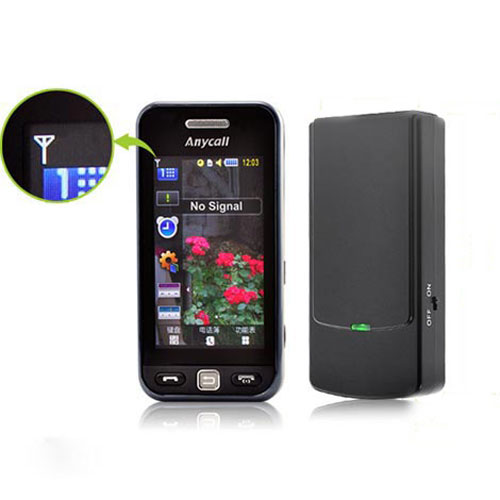 Redefine GPS protection
Did you know that for just over $ 30 you can jam a GPS broadcast from a vehicle 30 feet away? It's not just your car, this security system is critical to the safe functioning of drones, autonomous cars, connected fleets and critical infrastructure. To alleviate this fear, InfiniDome has developed a compact, efficient, and inexpensive device to protect GPS-connected systems from various jammers and spoofers. Based on Null-Steering, a spatial signal processing technique that eliminates all interference in wireless communication, the cyber device enables complete protection of all systems connected to GPS while weakening the hacker's ability to block or interfere with the signal.
Speaking to Geektime, co-founder and CEO, Omer Sharar said that they have implemented the same principles of electronic warfare within the company that were previously strictly limited to military companies. "Instead of using just one antenna, we're actually using a few. Combined with proprietary electronics and an algorithm, the system can detect which vector is attacking the vehicle and, by combining it with a received pattern, we can weaken the jammer's signal. "Comparing InfiniDome's technology with noise-canceling headphones, Sharar says," If you're listening to normal headphones, loud noise can easily drown out the music. " Headphones with active noise canceling functions can reduce outside noise so you can enjoy your music. This is very similar to what our product offers – the hacker's interference signal is weakened so that the GPS system can still connect to the satellite. "
The cyber security startup recently launched OtoSphere, which can be easily connected to commercial and private vehicles. This innovative product is perfect for semi-trailers and Brink carrier vehicles, both of which are heavily targeted towards theft and rely on the monitoring of GPS transmitters at all times.
The latest round of financing will enable the company to further expand its global sales and marketing activities. The company employs 11 people across offices in New York and Caesarea. InfiniDome was founded in 2015 by Omer Sharar, Ehud Sharar and Moshe Kaplan.
Not the only "Infini" closures
Investments simply flew everywhere, the company name begins with "Infini". As an Israeli-American data storage company, Infinidat has secured another round of investments led by existing investors, Goldman Sachs, ION Crossover Partners, TPG Growth, Claridge Israel and company founder Moshe Yanai. Infinidat developed data storage software that is easily adaptable to any purpose to optimize performance for all media types – present and future. The company's enterprise data storage solution supports the workload while saving power, cooling and space costs. The Unicorn company's final round of funding came in 2017 when the company received a $ 95 million investment based on an estimated value of $ 1.7 billion.