With the rise of radio, jammer has been widely used as the most important tool for blocking signals. Here are some scenarios of jamming applications.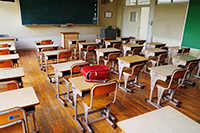 Prevent cheating in educational institutions
Students send text messages and the cheating is always repeated. Faced with this annoying situation, educators must find an effective precautionary mechanism to prevent these behaviors from occurring.
No student can imagine their life without a cell phone, although they can use their gadgets to cheat. Our devices can help teachers and professors in different educational institutions prevent students from cheating on exams.
Meeting room
Were you disturbed by the phone during the meeting? Did anyone text or play a smartphone during the meeting? Was material of the meeting disclosed? Installing special devices to prevent hidden video and audio surveillance in your office is an issue we can help you with.
Cinemas and theaters
Cinemas and theaters should have been places to quietly enjoy art, but still some people will use the phone to break the calm here. At the moment we need to use the signal jammer to protect their legitimate rights and interests
Jail
Cell phones were taken to prison without permission, causing serious damage. To limit this risk, prisons may need to introduce signal jammers
Restaurant
When you have lunch, if there is a sudden phone call, you can make noise during your meal. What is your mood? In order for customers to have a good food environment, restaurateurs may need to install phone jammer in certain locations.
Library
Do you like to read Would you like to read quietly in the library without being disturbed? When you are concentrating on reading you are disturbed by a loud ringing phone in a silent library which is very frustrating. Therefore, it is necessary that the library installs a signal jammer to allow readers to read quietly.